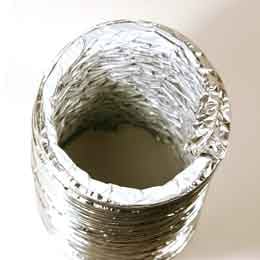 Our friends recently purchased a new home. For those who've gone through the process, you know how time consuming and stressful it can be. You have to:
Decide if you're selling yourself or signing a contract with a realtor;
Pack your belongings;
Rent a storage unit;
Prepare the house for showings; and
Have a home inspection.
Having a home inspection of your dream house is an important step in the process. While you may love the master suite or the in-ground pool, you need to know if there are any problems lurking around the corner.
Some things that are covered by a home inspection:
Yard – drainage, landscaping, sidewalks, and railings;
Structure – fascia board, doors, and windows;
Exterior surfaces – siding, masonry veneers, and paint;
Roof – shingles, flashing venting, and chimneys;
Basement – no major cracks or stains on the foundation; and
Mechanicals such as furnace, water heater, etc.
An important piece that was missed in my friend's home inspection was the dryer vent. Dryer vents can be hard to inspect. Vents can have long runs through the house which could make it difficult to see if there's lint buildup. At my house, our laundry room is on an outside wall so the vent is very short and easy to inspect.
Shortly after my friends moved in, they noticed it took a long time for their clothes to dry. Luckily, they bought a home warranty. The warranty company sent out a professional and found the dryer was fine. Lint build up was the problem.
Your home and family may be at risk if:
Dryer ducts have not been inspected or cleaned each year. Since my dryer duct is short, and on the side of the house, I usually take a peak when I'm doing yard work.
The dryer duct is more than 25 feet long. The longer the dryer duct, the harder it is for the dryer to push the lint to the exit.
You have a flexible foil duct that's kinked, creating lint buildup.
Warning signs that your dryer duct is clogged:
Clothes are damp after a completed drying cycle.
The outdoor flapper on the vent doesn't open when the dryer is running.
It takes significantly longer to dry your clothes.
Here's a video that shows how to clean out your dryer vent.

Dryer Vent Cleaning – This Is How We Do It.

Other resources

Frequently Asked Questions on Home Inspections

Total Home Inspection Checklist

Do you have any tips you'd like to share? I'd love to hear them; please share them in the box below.

Source:

http://ductmedic.com/dryer-vent-cleaning/