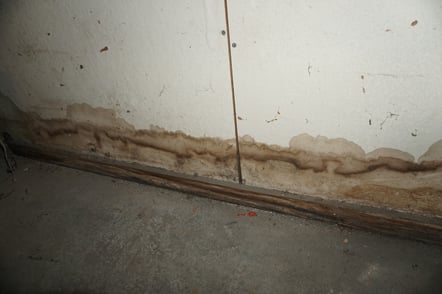 We've seen it rain quite a bit here in Southeast Wisconsin this past month. While that rainfall was generally welcome, as we needed to make up for last year's deficit, what isn't welcome is the potential water damage that can occur to our property if we get too much rain. That's why it's important to take action to safeguard your property and minimize losses.
Here are some things you and your customers can do to reduce the potential for a water back-up claim.
Sump pumps:
If you have a basement, check the circuit breaker box to make sure the breaker that controls the sump pump is in the "on" position.
Test run the sump pump to make sure it's operational and the float isn't stuck or in the "off" position.
If the system uses a battery back-up, test the battery charge to make sure it's charged and operational.
Outside Drainage:
Make sure water from all roof downspouts is draining away from your foundation walls.
Use downspout extensions and splash plates to help route water further away from the foundation of the building.
Clean debris out of the gutters to maximize rain water flow off the roof and away from the building. Twigs, leaves, and balls will block the free flow of the gutter and downspout system. If you're not comfortable climbing a ladder or working at elevations, hire a local handyman.
This blog was written by a Loss Prevention representative for West Bend.