Recently a plastic extruder moved to a new location in an attempt to consolidate operations and save money. However, they neglected to consider three key points. They did not consider the design capacity of the sprinkler system, they did not consider the building construction and they did not consider the protection class – location of the building. The sprinkler system was significantly under capacity for the commodity exposure, the frame building could not meet the necessary construction design requirements for the storage of their raw materials and finished products and the property was in a protection class 7.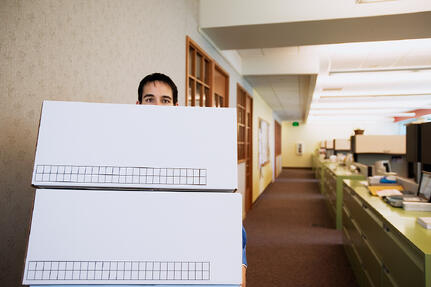 As a result, the company spent several thousands dollars to upgrade the sprinkler system to meet NFPA requirements. Still the design of the building did not meet building codes for their commodity classification. Therefore, they either had to spend several thousand more dollars to remodel the building or lose much of the efficiency they hoped to gain by moving to this location.
Moving to this facility significantly increased their insurance premium because they were no longer eligible to be insured by a standard carrier. They were forced to seek out an excess and surplus lines carrier. The end result is that their cost of doing business in the new facility is more than at their old location.
Are you planning a move to a new building? Before making that move it is important to explore state building codes, NFPA requirements and to contact your insurance carrier's loss prevention department to avoid potential issues with the new location.
This blog was written by Mike Himes, a Senior Loss Prevention Representative for West Bend.