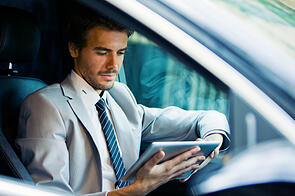 A recent article in the Wall Street Journal cautioned against the advancing strides being taken in the home security market. Many homeowners now have the capability of unlocking the front door or disabling their home alarm with a Smartphone app.
As a commercial underwriter, I'm frequently asked by our agents and insureds if they'll receive a discount on their insurance if they install a burglar alarm or security cameras around their business. This is a great idea to deter theft and combat slip/fall general liability claims, and the underwriter will typically price the renewal accordingly, knowing the insured is taking steps to mitigate claims. Will businesses also have the capability of controlling their premises mechanicals via tablet, Smartphone, or laptop? Perhaps they can turn down the heat or turn on/off their security cameras from the comfort of their Barcaloungers at home at night!
And while this seems like a win/win situation for the insured and insurance company, these systems use the owner's WiFi network, which in many cases is fairly easy to hack by modern encryption standards. As for the likelihood of hackers, it may be too early for any hard and fast data, but it does provide us all with items to consider when connecting our safety/security to a network.


Julie Scharschmidt
Commercial Underwriter - Indiana
View Julie's Profile