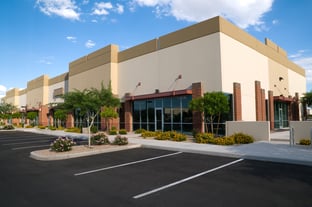 A major concern of any retail business is accidents in the parking lot. The accidents can be vehicle-to-vehicle, vehicle-to-building/ property, or slips and falls by customers.
It's important to consider how parking lots are designed, laid out, and protected. Rob Reiter and Mark Wright, cofounders of the Storefront Safety Council (StorefrontSafety.org), say the two primary factors that contribute to store-front vehicle crashes are parking lot configuration and demographics.
Most parking lot crashes are the result of slippery conditions (poorly maintained parking lots in the winter) or "pedal error," when someone accidentally hits the gas instead of the brake. According to the National Highway Traffic Safety Administration (NHTSA), pedal error is most common among drivers ages 16 to 20 and age 76 and older.
When parking lots are designed so that people pull up to the building and/or sidewalk, the drivers are, in essence, "taking aim" at the building and pedestrians. Whenever possible, parking lots should be designed so customers aren't required to park right next to the building. If the lot must be designed that way, concrete (or other) barriers should be installed to prevent vehicles from hitting the building.
Slips and falls are always a concern in retail businesses. Falls can be minimized when lots are paved and free of potholes or other trip and fall hazards. If your business is open at night, it's important that parking lot lights are bright enough so shadowed areas are kept to a minimum.
Significant elevation changes, from the parking surface to the sidewalk for example, should be marked with yellow paint to call attention to the elevation changes.
Finally, any downspouts or other roof drainage should be directed away from primary traffic patterns, both pedestrian and vehicular.
With proper planning and proper maintenance, parking lot accidents can be kept to a minimum.
This blog was written by Mike Himes, Senior Loss Control Representative for West Bend.