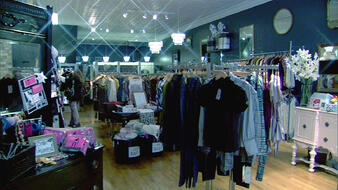 When retailers are busy more opportunities exist for trips, slips, or falls on premises. Do you have the right insurance coverage to protect your business?
Have you heard of Medical Payments coverage? This coverage is typically included with your commercial general liability policy. Medical payments coverage pays regardless of fault; it's a good-will offering if a customer is injured at your store.
The frequency of these types of claims may increase your insurance premiums in the long run so here are some tips to keep these claims to a minimum:
Keep aisles as wide as possible and free from debris.

Clean up spills/tracked-in water immediately and post warning signs while floors are wet.

Use adequately insured contractors for snow/ice removal and require them to submit a certificate of insurance.

Maintain a snow/ice removal log.

If someone does fall, take pictures of the accident site.
Talk to your independent insurance agent today or find one here to discuss your coverage.


Julie Scharschmidt
Commercial Underwriter - Indiana
View Julie's Profile