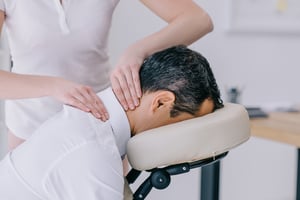 More and more employers are creating wellness programs to encourage healthier lifestyles, reduce work-related stress, injuries, and absenteeism, and increase productivity. According to 2018 survey data on Statista, 79 percent of employees believed their company's wellness program had a positive impact on worker's health, while 77 percent believed such programs had a positive impact on productivity and performance. Here are some things you can do to promote wellness in your accounting office.
Host lunch and learns featuring experts on topics like nutrition, healthy meal preparation, the benefits of exercise, and the importance of stretching during the day.
Offer standing desks to provide a break to employees who use their computers most of the day. Check out our Sitting is the New Smoking blog for more health benefits of standing desks.
Hold walking meetings to get creativity flowing while helping employees get their steps in for the day.
Work with a local gym or YMCA to create a discount program for employees and their families.
Remind employees what your Employee Assistance Program (EAP) offers for physical and mental health and wellness.
Create fun wellness challenges each month to get people up and moving. Consider a walking or running program tied to a company goal, sponsor your employees in a 5k, or host a healthy lunch cookoff where employees vote for the tastiest meal.
Research and print out healthy recipes to share in the breakroom or kitchen.
Offer chair massages once a month.
Bring in healthy snacks each month to celebrate your employees' birthdays.