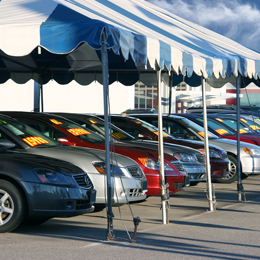 We put so much emphasis on making sure our kids are safe. We research cribs, bikes, strollers, and toys. We monitor computer usage, who they are texting, who they are hanging out with. Even when we start looking at colleges, safety is a consideration.
When it comes to buying a car, however, our thought process changes for some reason. Price, not safety, is usually the major consideration. Common questions are:
How much will the car cost?
How much will the insurance cost?
How much will it cost to park in the high school parking lot?
What kind of gas mileage does the car get?
While these questions are certainly legitimate, the safety of the vehicle should also be an important factor.
The Insurance Institute for Highway Safety (IIHS) provides recommendations on picking the right car for a teen driver. The IIHS is an independent, nonprofit scientific and educational organization dedicated to reducing losses, including death, injuries, and property damage from crashes on our roadways. The IIHS is supported by auto insurers and funding associations.
The IIHS's car recommendations are based on four principals. They are:
Stay away from buying your teen a car that has a lot of horsepower;
Consider buying a bigger, heavier vehicle for extra protection;
Consider buying a car with Electronic Stability Control; and
Buy the car that has the best safety ratings possible.
While many cars on the list come with a big price tag, there are also many that sell for less than $10,000. Therefore, if you are buying a new family car your teen will be driving or if you are buying a car for your teen, there are plenty of safe choices.
To learn about other useful tips when it comes to buying a car, please check out my blog post titled "Have you purchased a car lately?"
Do you have any comments you'd like to share? I'd love to hear them; please share them in the box below.
Sources:
http://www.cdc.gov/motorvehiclesafety/teen_drivers/teendrivers_factsheet.html