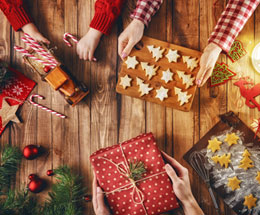 Heartwarming traditions often make the holiday season the favorite time of year for many people. Those traditions include:
Picking out the perfect Christmas tree
Posing for a family picture
Secret gift exchanges
Baking cookies
Visiting with old college friends
Travelling to visit family
This time of year can also be very demanding. Trying to carry out family traditions, as well as dealing with family drama, can be stressful and overwhelming. And don't forget it's your company's year end!
Read More